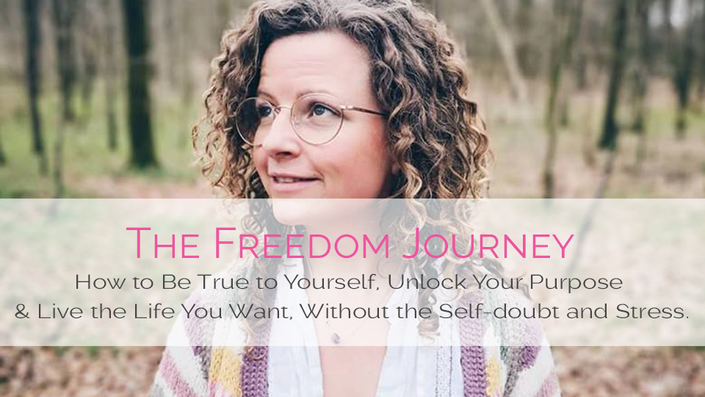 The Freedom Journey.
How to Be True to Yourself, Unlock Your Purpose & Live the Life You Want, without the self doubt and stress.
The course starts on the 6th of October 2019.
Limited spots, because I want to be able to get to know all of you.
Deep down, you know it´s time for a change...
Who said that!?- Oh, it was just your soul whispering to you.
You're ready to feel free & happy
You're ready to own who you truly are
You're ready to unlock what you are here on earth to do
IS THIS A CONVERSATION IN YOUR HEAD?:...
I FEEL LOST or trapet.
I am not really sure what I want to do with me life.
I feel so frustrated about my self and I don´t feel that I am good enough.
I am just stuck in my daily routines & daydreaming about a more free and SIMPLE LIFE.
Shit just hit the fan (mental breakdown - accident (that was me) - health issues..) and I am f*cked...
And is your soul thinking:
"Holy cow, I just want to escape the rat race and FEEL FREE, free to follow my passion, maybe travel the world or open my own business."
"Oh damn, I don´t even know what my passion is, oh snap WHO AM I?
I know what I don´t want. (Does that count?)"
"I am so confused, and I feel ALONE and like nobody really gets me"
BONUS: You always care about others and put yourself last, am I right?
OF COURSE you're feeling this way, you know why!? Because we were never allowed to figure out and be who we are deep down.
We were never taught how to go after what we really want out of this life, you are not to blame.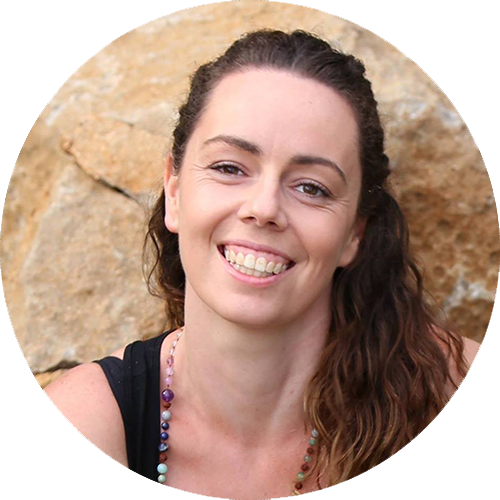 "I feel a lot more joyful & confident about my visions for life"
"My sessions with Nicole really helped me uncover what was blocking me from moving forward in my life and business. She was very attentive to what was going on for me and helped me to break it all down, she listened to my big visions and together we mapped out a timeline with smaller steps so I could see where to begin. After this I felt much more confident to do the small things, knowing they were part of a bigger plan.
The result of my sessions is that I am more easily able to move forward with actions and it is more enjoyable as I remember Nicole's positive voice cheering me on. I feel a lot more joyful and confident about my visions for life.
Thanks, Nicole – Sarah Wild"
ARE YOU READY SISTER? READY TO:
Let go of trying to be somebody you're not, stop living up to other people's exceptions of who THEY think or want you to be? - learn to stand in your power, BE YOU and own IT!.
Finally, discover your true calling / life purpose - Imagine this sister, waking up every morning with a smile on your face, because you're crystal clear on what you are here on earth to do.
Get Unstuck, make the shift from broken to knowing the exact steps to feel good, happy and free again?
Master your mind and know what it means to be true to yourself? - learn to feel what is right or wrong for you, what is a yes or no (an honest step out of my depressed mind)
Discover your people, become part of a tribe that gets you? - It's life changing to finally being surrounded by the right people who support you, cheer you on every step of the way, and gets you :)
Break free from what is holding you back? - Hell YES - now you know what has been holding you back from living the life you so much desire - Hello fear, my old friend, we are now a team.
Own your shit - sorry life - By the end of this course, you will have crystal clear plan for your life - and know the exact steps you need to take to reach your goals. You can finally STOP searching and START being, living, and creating.
Last but not least, Become a zen master when it' comes to juggling your daily life.
"I finally realize that I am good enough"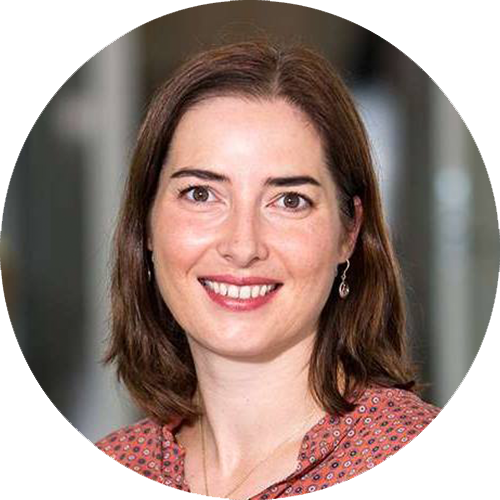 "I booked Nicole for some coaching sessions at a point in my life when I felt stuck, stressed and unhappy. I was overwhelmed, didn't own my life anymore and was waiting for someone to rescue me.
Nicole helped me back on track, gave me tools to reconnect with myself. She also set me on the path to learning to love myself, just as I am and let me discover that I am enough, just as I am.
After a while, I could feel the deep roots of self-esteem growing out of my feet and be grounded to the floor, as a tree firmly planted, standing strong through the storms. I've never felt better!
Thank you so much, dear Nicole ❤"
- Véronique.
Not knowing your purpose sucks - feeling lost sucks - not knowing who you are and what you really want out of life SUCKS.
I know this too well because I have been there my self - YES, for years I have been running around like a chicken with no head, trying everything in the book to find out WHO I AM? What I am good at, and what my so-called purpose is?
I went around the world and looked under every rock for that purpose & happiness of mine.
Then I found it, and I finally understood the MISSING KEY - The 4 Truths that changes everything.
Life is actually meant to feel good - YES sister it is true.
This course is for you, if you can say yes to..
You´re ready to unlock your true self and your life purpose

✔

You're ready to go from feeling frustrated, overwhelmed, and confused, to feeling fulfilled, inspired and clear about your life.

✔

You're ready to live a life full of meaning, happiness & freedom.

✔

You´re ready to OWN who you are & stand confident in yourself.

✔

You give a shit about mother earth.

✔

You´re longing for a like minded sisterhood tribe that will support your every step of the way.

✔

You´re are a unicorn at heart (just kidding - but you love animals)

✔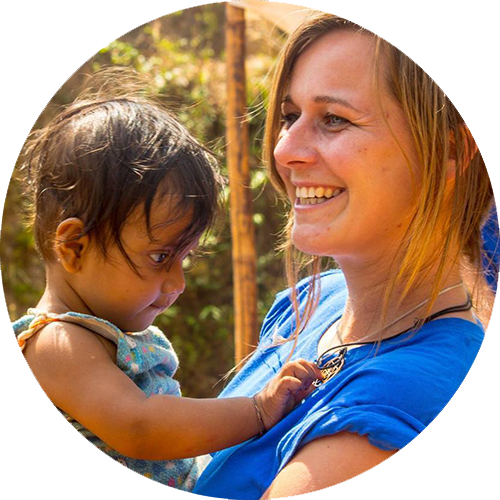 "Nicole worked with me to decide upon achievable realistic challenges as goals to help me move forwards and the get the ball rolling towards a healthier, happier me.
She also provided support after the session where her enthusiasm and belief in me was a great motivator. I feel more than confident in recommending her to my friends and loved ones as her obvious passion for helping others is a gift to the world and something everybody can benefit from.
Thank you for listening Nicole and helping me pick up where I left off, I somehow got lost on my journey to finding the real me but you've rekindled my faith that I can do better for myself again."
- Rachel.
What you get:
4 x Live Group Coaching calls with Nicole.

New videos every week to teach, support, and motivate your journey.

6 weeks of support and guidance from Nicole.

Weekly soul assignments, tools, and clear action steps to bring your life to the next level.

Unlimited access to Nicole, to answer all your questions inside our private Facebook group.

A Sister system to hold you accountable

A tribe of like-minded, supportive & awesome sisters who are walking on this path together with you.
Module 1 - From feeling lost - to knowing yourself

Module 2 - The PAST - The FUTURE - The NOW

Module 3 - What are you here on earth to do - The Purpose Finder.

Module 4 - The 4 truths to a happy and free life.

Module 5 - What is standing in your way - Screw it let´s do it anyway.

Module 6 - Putting it all together - Step by step, no step skipped.
Bonus, If you join today you also get:
✔ The money game - How to become a money magnet.
✔ 12 secrets to the GOOD LIFE - Things I wish I new 15 years ago (or stuff your grandmother should have thought you)
✔ The life Script - the secret to manifesting your dream life.
Let's talk about the Investment.
Yes sister this is an investment in you.
Instead of buying yet another pair of shoes or something else, that will bring you short time happiness.
Invest, for once in your life, in something that really matters: YOU!
You can either pay in full and save some money or split the payment over 2 months.
SIGN UP today!!
and benefit from the early bird discount.
Full payment €295 = SAVE €95 - your price €200
2 payments of €150/m = SAVE €90 - your price €210

ONLY 10 early spots available
Early-Bird/Coupon code is: FORYOU2019
Your Instructor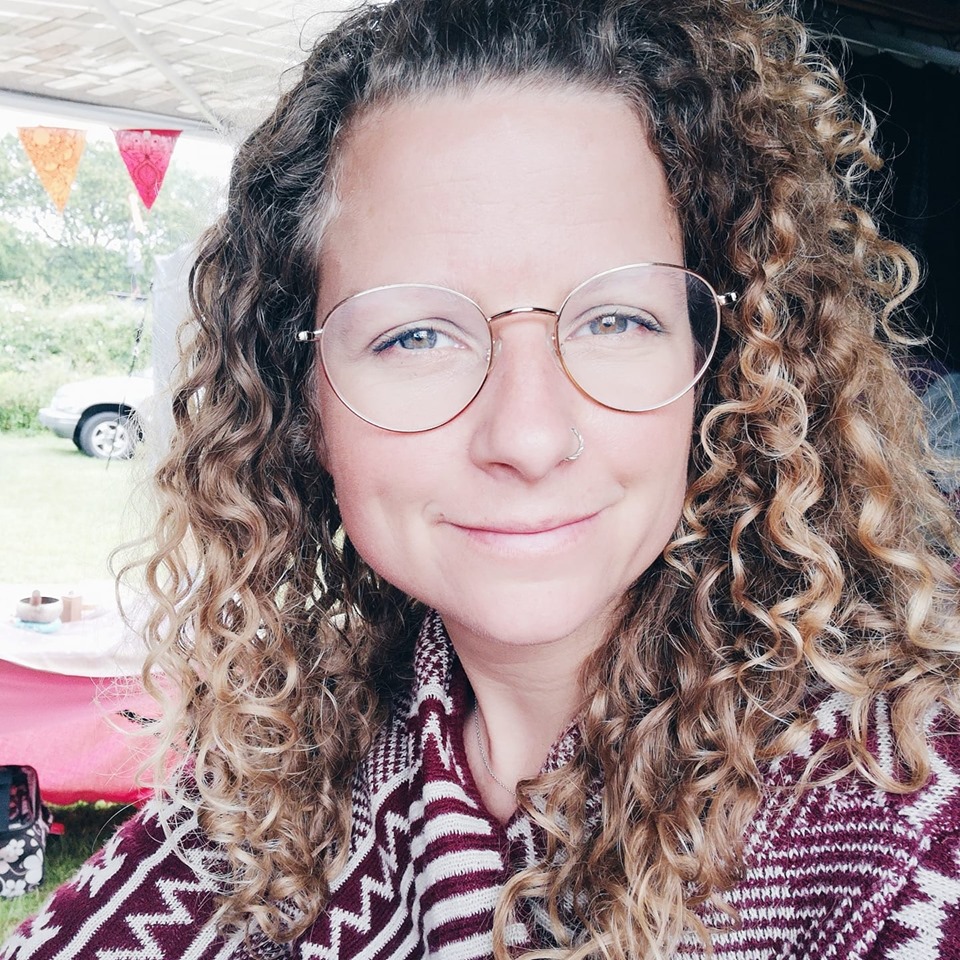 I felt lost, not good enough and unhappy for years.. I had to go trough some tough stuff in my life, I even had to travel to the other side of the world to find my truth, and a new way of thinking about life. The world we live in today teaches us that we are "broken", but we're not! We just don't fit into the status quo, you and I, and there is nothing wrong with that. Right from the beginning when I discovered the 4 truths to life, it became my mission to help women remember who they TRULY are, but not only that, I really want them to know that they are not "broken". They are just not fitting in, and there is a good reason for that (a reason you will learn more about in the course).
Sister I promise you that by the end of this course, you will not only feel that is okay to BE YOU and stand strong in all that you are, but you will also have a clear understanding of what makes your soul fly, your heart sing & what your purpose is.
There is more….. You will have an exact plan & step by step guide to reaching your goals faster and you will finally understand the magic key to a happy life.
My favorite part, and the most important one in my opinion, is that you will become a part of a tribe and gain new like-minded friends, that will support you on your life journey.
It´s time, let´s guide you back to what you're meant to do and be here on earth.
YOU are important and you deserve to live your best life ever, HAPPY & FREE.
Screw it! let´s do it Sister! What do you say?

Love you to the moon and back - hope to see your beautiful face in the course :)
Big Hug Nicole
P.s This course may cause side effects like:
Confidence and glitter coming out of your ass, because you are just so damn happy, to be a part of something bigger than yourself.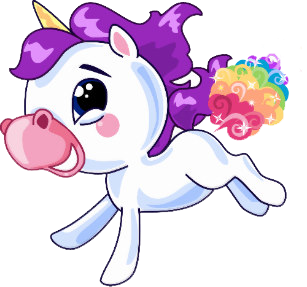 Frequently Asked Questions
When does the course start and finish?
The course starts on the 6th of October 2019 and it will last for 6 weeks.
How long do I have access to the course?
How does lifetime access sound? After enrolling, you have unlimited access to this course for as long as you like - across any and all devices you own.
What if I am unhappy with the course?
We would never want you to be unhappy! If you are unsatisfied with your purchase, contact us in the first 14 days and we will give you a full refund.
One last, but very important thing - YOU are not lost, you just lost your way.